As a Prezzee Business customer, you are now able to add a video message to your gift email! This is a great opportunity for you to have a face to face message to your gift recipients to make that experience more personal.
In order to do this, you will need to customise your greeting card.

There is a button at the bottom of the page called Add video message.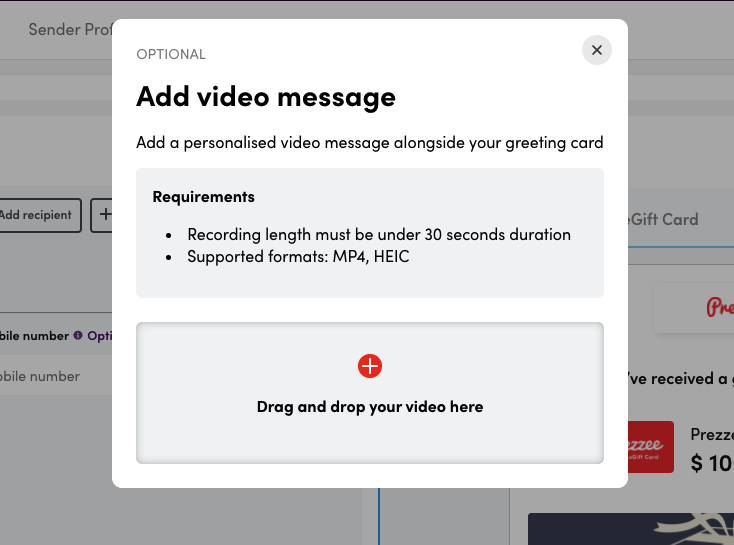 You will be able to upload a prerecorded video message by uploading a video file via your file browser.
Next, view the video title within the window to ensure that your video has been uploaded.

Your recipients will be able to view the video message with their eGift Card once they open their gift!